Chocolate giveaway alert!  For those who don't have a friendly dragon to raise the temperatures in their lab, there is the world-renowned DrySyn heating block system; suitable for heating to a massive 500oC* (any dragon would be proud!).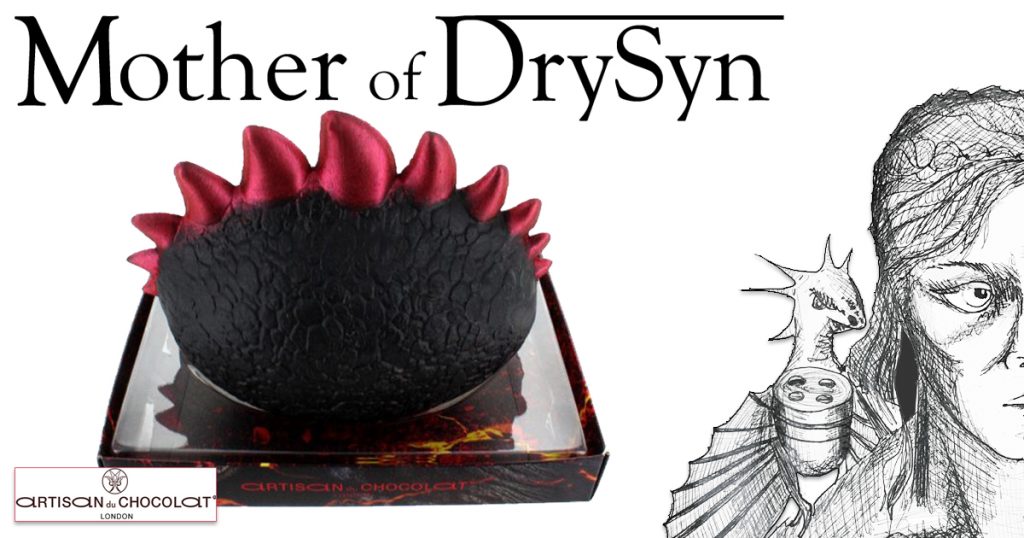 At this time of year I like to take the opportunity to share some great chocolate treats with our fabulous customers.  As part of the Asynt admin team that oversees production and stock management of all DrySyn, we think of ourselves as something along the lines of "mother of DrySyn" so we really hope that you'll join in the fun for a chance to win one of TWO huge chocolate dragon eggs from London-based chocolatier, Gerard Coleman, at Artisan du Chocolat, each with a DrySyn Reaction Vial Starter Kit – and appreciate our stab at a Game of Thrones pun!
Fly on over to our Instagram or Twitter feeds to enter while it's hot!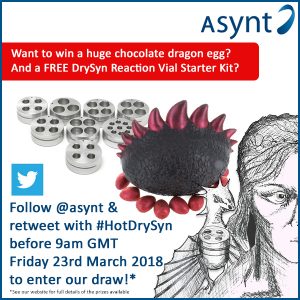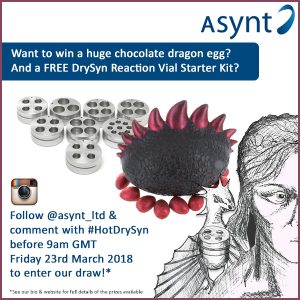 Nestled inside this gorgeous milk chocolate egg you'll discover rich Columbian dark chocolate and chilli mini-eggs. Suitable for dragon tamers or Targaryen princes/princesses everywhere.
Announcement:  we are really pleased to announce our two winners!  Lucy Brown and David Nelson – Congratulations from the Asynt team!  We look forward to sending your goodies to you and hope they go down a storm in your labs! Thank you to everyone who joined in the fun though!
*DrySyn aluminium heating blocks only, not heat-resistant handles.
Competition not open to Asynt employees or their families. 
No limit to entries per person.   
Winners selected at random from all entrants.