Vacuubrand RZ 6 Rotary Vane Pump
The Vacuubrand RZ 6 rotary vane pump has a particularly compact design and low weight for a pump of this capacity. It's the ideal solution for a wide range of laboratory and process applications that require low ultimate vacuum at medium to increased gas flow rate.
Performance features include:
high flow rates even at vacuum levels approaching ultimate vacuum
high water vapour tolerance due to efficient gas ballast; very good ultimate vacuum even with gas ballast
vacuum-tight at switch-off; external anti-suckback valve not needed
large oil volume: Long intervals between oil changes
ease of maintenance due to telescopic design
Number of stages
2
Max. pumping speed at 50/60 Hz
m3/h
5.7 / 6.8
Max. pumping speed at 50/60 Hz
cfm
3.4 / 4.0
Ultimate partial vacuum (abs.)
mbar
4 x 10-4
Ultimate vacuum (abs.)
mbar/torr
2 x 10-3 / 1.5 x 10-3
Ultim. vac. (abs.) with gas ballast
mbar/torr
1 x 10-2 / 0.75 x 10-2
Water vapor tolerance with gas ballast
mbar
40
Ambient temperature range (operation)
°C
12 – 40
Ambient temperature range (storage)
°C
-10 – 60
Oil capacity (B-Oil) min./max.
l
0.34 / 0.65
Max. back pressure (abs.)
bar
1.1
Inlet connection
Small flange KF DN 16
Outlet connection
Hose nozzle DN 8-10 mm
Rated motor power
kW
0.3
Rated motor speed at 50/60 Hz
min-1
1500/1800
Degree of protection
IP 40
Dimensions (L x W x H)
mm
370 x 142 x 207
Weight
kg
16.4
Noise level at 50 Hz, typ.
dBA
50
Items supplied
Pump oil filled and completely mounted, ready for use, with manual.
Accessories
Stainless steel tubing KF DN 16 (1000 mm: 20673336)
Separator inlet side AK R 5/6 (20698006)
Oil mist filter FO R 2/2.5/5/6 (20698003)
Package fine vacuum control KF DN 16 (20700100 or 20700101)
Rubber vacuum tubing DN 8 mm (20686001)
Small flange KF DN 16 with hose nozzle DN 8-10 mm (20662806)
UK / Europe / Global Delivery
Developed in collaboration with our clients / Bespoke design service
Committed to developing sustainable & practical improvements for scientists worldwide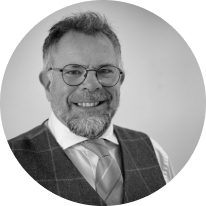 Asynt's unique range of innovative and sustainable products/services are developed by chemists for chemists - to make your lab life easier.
Martyn Fordham, MD
Customers also purchased