Lab noise reduction enclosure
A great new range of products made for Asynt by the leading manufacturer of noise reduction enclosures for vacuum pumps, water chillers, water coolers, ultrasonic bath, compressors and nitrogen generators.
This Laboratory Noise Reduction Enclosure provide about 75% reduction in noise perception with many benefits including, quieter, more pleasant lab conditions, better communication amongst staff but most importantly a safer working environment.
The units are fan cooled and can be equipped with overheating alarms, and clever design features give easy access to perform checks and maintenance such as oil changes.
Transparent door offers viewing convenience while limiting noise to an acceptable level.
Easy access to ultrasonic bath (transparent door equipped with 2 gas springs for easy, fast and frequent access).
Decibel lowered by 20 db(A)
Opening for ultrasonic power supply and pipes placed at the back of the enclosure.
Vapours are carried off by an exhaust fan to protect the enclosure against an accumulation of heat or humidity.
Easy cleaning.
UK / Europe / Global Delivery
Developed in collaboration with our clients / Bespoke design service
Committed to developing sustainable & practical improvements for scientists worldwide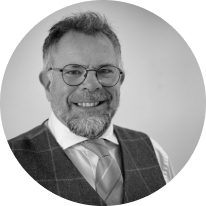 Asynt's unique range of innovative and sustainable products/services are developed by chemists for chemists - to make your lab life easier.
Martyn Fordham, MD
Customers also purchased