Thermotech PTFE beakers
These NEW Thermotech PTFE beakers feature a unique combination of pure PTFE body with a specially formulated heat stabilised PTFE carbon base as a sible moulding.
Thus they are heatable to 270oC without distortion of the base, even on a hotplate. They have a totally inert pure PTFE inner surface.  They offer improved heat transfer compared to standard PTFE beakers.
Available in 100/250/400ml as standard.
Resistance to heat: Pure PTFE beaker will heat to 270oC but the Thermotech beaker will do so without distorting.
Heat transfer efficienty: Pure PTFE beaker is poor, Thermotech beaker is good
Offers excellent chemical resistance and has a robust build quality.
UK / Europe / Global Delivery
Developed in collaboration with our clients / Bespoke design service
Committed to developing sustainable & practical improvements for scientists worldwide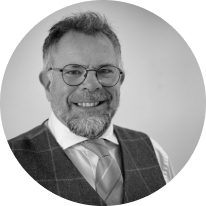 Asynt's unique range of innovative and sustainable products/services are developed by chemists for chemists - to make your lab life easier.
Martyn Fordham, MD
Customers also purchased