Thermal Testing Assembly Design
For scientists & engineers wishing to utilise precise and uniform temperature control across a cooling plate, as well as additional features such as programmed temperature cycling for example, there is usually no off-the-shelf solution to meet their precise needs.
At Asynt we work alongside Julabo, renowned experts in laboratory temperature control, to design and deliver a bespoke system to incorporate everything you require.
The design can be carried out in stages, and full technical CAD drawings will be supplied prior to any manufacturing processes taking place.
Consultation with both temperature control and engineering experts
Full design process with technical CAD drawings supplied
Clean-room compliant materials
Build materials dependant upon temperature/application requirements
UK / Europe / Global Delivery
Developed in collaboration with our clients / Bespoke design service
Committed to developing sustainable & practical improvements for scientists worldwide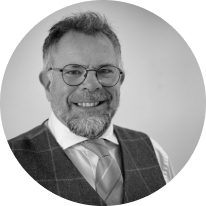 Asynt's unique range of innovative and sustainable products/services are developed by chemists for chemists - to make your lab life easier.
Martyn Fordham, MD
Customers also purchased