Smart Evaporator C10
To compliment the success of the single-position Smart Evaporator with its ability to easily, safely, and efficiently evaporate samples in tubes and vials one at a time, BioChromato (Japan) have developed a parallel version which is also available to Asynt customers, the Smart Evaporator C10.
This unique evaporator uses the same proven Spiral Plug evaporation technology but with the ability to evaporate 10 samples simultaneously.
The Smart Evaporator C10 works with 3 different common sizes of tube/vial it can also be custom supplied to fit other sizes to suit your requirements.
NEW:  Spiral Plug E Series now available
See full details on the "Specification" tab.
Evaporate up to 10 vials or tubes in parallel.
No bumping
Gentle and safe controlled heating of sample
Ideal for DMSO and DMF
NEW:  Spiral Plug E Series now available
Cylindrical shape to fit with microtube aperture
3 helix slits reduce instance of samples escaping
VVC (Vacuum Vortex Concentration) method prevents bumping
These new plugs support evaporation directly from microtubes (also known as Eppendorf tubes) so there is no need to transfer samples into other vessels to concentrate them. This will reduce the risk of sample loss and contamination.
They are compatible with the C10 Smart Evaporator via an adapter
Evaporation time is 5x faster than with nitrogen evaporators and centrifugal evaporators.
Supports fast evaporation of challenging solvents such as water.
UK / Europe / Global Delivery
Developed in collaboration with our clients / Bespoke design service
Committed to developing sustainable & practical improvements for scientists worldwide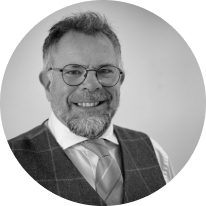 Asynt's unique range of innovative and sustainable products/services are developed by chemists for chemists - to make your lab life easier.
Martyn Fordham, MD
Customers also purchased