DrySyn Spiral Evaporator Plugs
The DrySyn Spiral Evaporator utilises the patented spiral plug evaporation technology from BioChromato originally used in the Smart Evaporator.
With fast and effective parallel evaporation in tubes without solvent bumping, the system can be used to rapidly concentrate even high boiling solvents such as DMSO, DMF and water in tubes, without heating to high temperatures.
Choose from 4 different sized plugs to suit your preferred vials.
Supplied in a pack of 4 plugs, in 1 standard size
Choose from the following sizes:
Spiral Plug size 1 for 4-7mm neck diameter tubes
Spiral Plug size 2 for 7-11mm neck diameter tubes
Spiral Plug size 3 for 11-17mm neck diameter tubes
Spiral Plug size 4 for 15-24mm neck diameter tubes
UK / Europe / Global Delivery
Developed in collaboration with our clients / Bespoke design service
Committed to developing sustainable & practical improvements for scientists worldwide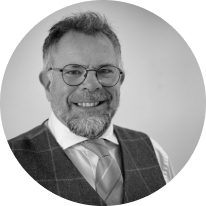 Asynt's unique range of innovative and sustainable products/services are developed by chemists for chemists - to make your lab life easier.
Martyn Fordham, MD
Customers also purchased