Platinum Flag Electrodes
The Platinum Flag Electrodes from Asynt are made with only the highest purity materials, designed and built around your exact electrochemical application to be both robust and effective.
We have electrode specialists that supply all the materials (Pt wire, Cu wire, Pt flag) that are incredibly high purity, which are difficult to source otherwise.
As standard, we build these with 1.0 mm Cu wire, 15mm length/0.38 mm thickness Pt wire and 0.02 mm Pt flag thickness but we can specify each length and thickness to your requirements.
Design parameters include:
Length, width and thickness of the platinum flag
Total length and thickness of the platinum wire, length that protrudes out of the glass from the bottom
Total length and thickness of the copper wire, length that protrudes out of the glass from the top
Total length and diameter of the Pyrex glass stem
Optional: to back-up the platinum to glass seal with a potting compound
Specification (of models pictured)
Copper wire diameter: 1 mm
Platinum wire diameter: 0.38 mm
Glass body type: Pyrex
Glass body outer diameter: 4 mm
Platinum flag thickness: 0.1 mm
UK / Europe / Global Delivery
Developed in collaboration with our clients / Bespoke design service
Committed to developing sustainable & practical improvements for scientists worldwide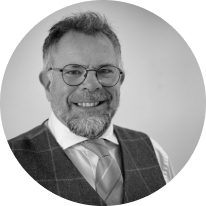 Asynt's unique range of innovative and sustainable products/services are developed by chemists for chemists - to make your lab life easier.
Martyn Fordham, MD
Customers also purchased