Sliding sash ventilated enclosure
The Local Exhaust Ventilation Enclosure (LEV) series of enclosures are designed and built specifically to the customers' requirement.
The LEV range of enclosures uses a unique CAV (Constant Air Volume) sliding sash mechanism that allows the operator to have good access to equipment and processes. This system requires much less airflow than a standard fume hood which saves on energy costs.
Please discuss your requirements with us so that we can configure an enclosure to perfectly meet your needs.
UK / Europe / Global Delivery
Developed in collaboration with our clients / Bespoke design service
Committed to developing sustainable & practical improvements for scientists worldwide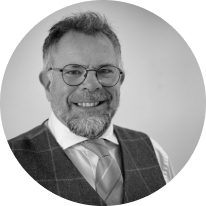 Asynt's unique range of innovative and sustainable products/services are developed by chemists for chemists - to make your lab life easier.
Martyn Fordham, MD
Customers also purchased