Medium Scale Liquid Nitrogen Generators
Our medium scale liquid nitrogen generators, the StirLITE system, will provide up to 3.5 L/Hr of high quality LN2 for your laboratory.
The StirLITE is a plug-and-produce solution that has a compact footprint with LN2 dispensed through a flexible hose by simply opening a valve.
We'll take away your troublesome issues such as LN tanker deliveries (there'll be no more evaporation or contamination problems either), we can take away all the expensive hire contracts with hidden taxes, and we can remove the issue of storing large deliveries.  By generating your own supply of liquid nitrogen on site you're also reducing your environmental impact and, in the long term, saving money.
Key features of this range of medium scale liquid nitrogen generators include:
Easy Installation
Fully automatic operation by PLC
Easy liquid nitrogen dispense
Efficient production
Low noise level
Built for stringent climatic conditions
Connectable to all power supplies
Worldwide service & maintenance
With the integrated chiller, no water is required for cooling and operators only need to replace filters and perform routine checks between maintenance intervals of 6000 operating hours.
These laboratory LN2 generators are built to withstand a demanding environment and come with a strong worldwide support network to ensure you can safely rely on them.  We can also offer installation and servicing/maintenance contracts.
No matter how great or small your requirements for liquid nitrogen are, we can offer a generator to suit.  Please contact us now to discuss how much simpler these systems could make life in your laboratory.
The StirLITE medium scale liquid nitrogen generator:
Production capacity: at least 2.9 Litre of liquid nitrogen per hour
Storage capacity: 200 Litre
Purity: 99% nitrogen + inerts
Maintenance: every 6,000 operating hours
Power consumption: 9 kW (integrated chiller)
Power supply (3 phase): 200 to 480 V, 50/60 Hz (as per client's local requirements)
Start-up time: within 10 minutes
Start/stop procedure: fully automatic, single switch operation
Advised plant room (l x w x h): 3,50 x 3,50 x 3.00 m
Weight: 1.350 kg
Ambient temperature: up to 45 °C, 113 °F
Relative humidity: up to 95%
Storage vessel pressure: 1 bar(g)
Site installation:
Noise level: ≤72 dBA
Please note that other models are available with both higher and lower production rates so please contact us to discuss your requirements.
UK / Europe / Global Delivery
Developed in collaboration with our clients / Bespoke design service
Committed to developing sustainable & practical improvements for scientists worldwide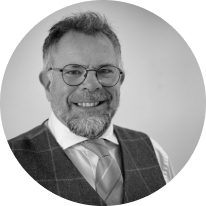 Asynt's unique range of innovative and sustainable products/services are developed by chemists for chemists - to make your lab life easier.
Martyn Fordham, MD
Customers also purchased