Telstar LyoQuest table top freeze dryers
The LyoQuest laboratory freeze dryers are designed to be a multipurpose unit in the research and development field.
It is a small freeze dryer, more compact than most but in spite of its small size has an unbeatable capacity.
A state-of-the-art control system and a range of specially designed accessories make the LyoQuest a benchmark in its category.
Dimensions (Width x Depth x Height): 420x580x400 mm.
The LyoQuest laboratory freeze dryer comes in 2 configurations:
LyoQuest 6 -50, with a final condenser temperature of -55 oC.
LyoQuest 6 -80, with a final condenser temperature of -85 oC, allowing a higher freeze drying speed and much more suitable for working with biological samples or products with very low eutectic or collapse points.
With 8 and 12 port manifold options:
As the only UK distributor for Telstar, Asynt in conjunction with Telstar have responded to customer demand for a super efficient, cost effective bench top, 12 position, manifold freeze dryer with exceptional performance. These provide ample space for all scales of sample to be dried simultaneously and efficiently.
Unit suitable for laboratories: compact and easy to install.
Technical reliability and excellent performance: 8.7 kg condenser capacity.
Flexible to use, with the optional capability of freezing the sample inside the unit. Option for adapter manifolds. Option for connection of different types of chambers.
Robustness: solidly designed laboratory equipment. On a functional level cooling management ensures optimum performance. Easy to clean. Chamber in AISI 316 stainless steel.
Reliable operation: control system fully re-engineered with new options.
Flexible use: with a touch screen user interface.
Possibility to save the work carried out and to export data to other platforms (Excel) with the LyoLogger data acquisition software.
UK / Europe / Global Delivery
Developed in collaboration with our clients / Bespoke design service
Committed to developing sustainable & practical improvements for scientists worldwide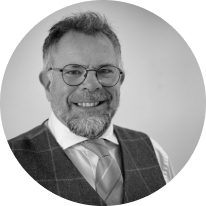 Asynt's unique range of innovative and sustainable products/services are developed by chemists for chemists - to make your lab life easier.
Martyn Fordham, MD
Customers also purchased