Julabo MAGIO Series Refrigerated/Heating Circulators
As with all circulators from the Julabo MAGIO range, the refrigerated circulators stand out thanks to their premium quality, high performance and intuitive operation.
All MAGIO models have an extremely powerful pressure / suction pump with performance values of 0.92 and -0.4 bar, thus fulfilling the highest demands for temperature control of external applications. The pump is continuously adjustable, making it perfect for adjustment to pressure or volume-sensitive external applications.
The high resolution touch display guarantees simple, intuitive operation and optimal visibility of all relevant functions and the integrated programmer allows automatic running of temperature time profiles.  MAGIO allows full supervision of the control dynamics, and gives access to all important control parameters for individual process optimisation
Whether in basic research, material testing or technical systems – the MAGIO refrigerated circulators offer high-tech solutions for high customer requirements.
working temperature range from -50 °C to +300 °C
Ideal for demanding external applications
Simple control of complex applications
Continuously adjustable, extremely powerful pressure / suction pump
Flow rate 16 … 31 l / min, pressure 0.24 … 0.92 bar, suction 0.03 … 0.4 bar
Large, high-resolution TFT touch display with multilingual user interface
Parts being in contact with the medium made of stainless steel
Integrated programmer
External Pt100 sensor connection
USB interface
RS232 interface
Ethernet interface
Analog interfaces (accessories)
Classification III according to DIN 12876-1
UK / Europe / Global Delivery
Developed in collaboration with our clients / Bespoke design service
Committed to developing sustainable & practical improvements for scientists worldwide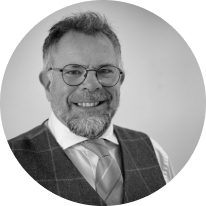 Asynt's unique range of innovative and sustainable products/services are developed by chemists for chemists - to make your lab life easier.
Martyn Fordham, MD
Customers also purchased