fReactor batch high pressure accessories kit
The fReactor turns out to be a very capable miniature batch hydrogenator – allowing pressure to be easily charged using a syringe, having excellent mixing (giving good gas-to-liquid transfer) – all working together to allow rapid and efficient reactions.
By operating at 7 bar immediately gives you 7 times the rate that you would see with a balloon-on-a-bottle setup, and the enhanced mixing further increases the rate – allowing your hydrogenations to take place in a fraction of the time you might otherwise be waiting.
Having 5 fReactor modules set up in batch mode together allows you to screen for conditions, or by starting off with the same reactants, following the kinetics by periodically stopping one reactor after another. You can even screen under batch conditions and then move to flow!
UK / Europe / Global Delivery
Developed in collaboration with our clients / Bespoke design service
Committed to developing sustainable & practical improvements for scientists worldwide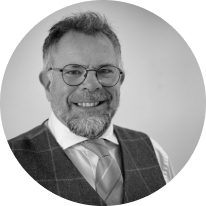 Asynt's unique range of innovative and sustainable products/services are developed by chemists for chemists - to make your lab life easier.
Martyn Fordham, MD
Customers also purchased