Easy Remove Labels
These Stick-Off easy remove labels are ideal for applying onto laboratory glassware and plastic as they're easy to write on, and easy to remove. It's also possible to use them through your printer.
All 100% biodegradable, and can be written on with marker pen or just pencil. They wash off through a glasswasher cycle up to 60°C or are easily removed by immersing in warm water.
Recommended temperature range for applied label use is -70oC to 60oC.
With five different sizes available in the range, the labels fit a variety of bottles, flask, beakers and other laboratory containers.
25x25mm, dispenser pack of 2500
38x26mm, dispenser pack of 2500
50x13mm, dispenser pack of 2500
50x25mm, dispenser pack of 2500
50x38mm, dispenser pack of 2500
UK / Europe / Global Delivery
Developed in collaboration with our clients / Bespoke design service
Committed to developing sustainable & practical improvements for scientists worldwide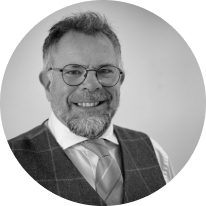 Asynt's unique range of innovative and sustainable products/services are developed by chemists for chemists - to make your lab life easier.
Martyn Fordham, MD
Customers also purchased