Micryo Plus cryogenic labels
This is a new range of self-adhesive labels manufactured from matt white polyester, designed specifically for low temperature use. This dedicated range of labels can be used for most applications to temperatures as low as -196 degrees C. They have a strong permanent adhesive (apply at +5 degrees or more) and can even be used in incubators.
For tubes: 13mm dot, 19mm dot
For Cryovials: 20x6mm strip, 38x6mm strip, 24x13mm strip, 33x13mm strip
For Racks, Cryo & Freezer Boxes: 67x25mm strip
Can be used on polypropylene, glass, polycarbonate and most metals
No need to self laminate
Sleeker labels means your tubes will fit most storage systems (including cryocanes) without the label sticking or being torn off
Easy to see, the bold range of 5 colours means that you can identify your samples whilst still in the box
Unique adhesive formulation for that extra staying power
Guaranteed not to fall off under nomral use (providing user instructions are followed)
A cost effective solution for your low temperature labelling needs
UK / Europe / Global Delivery
Developed in collaboration with our clients / Bespoke design service
Committed to developing sustainable & practical improvements for scientists worldwide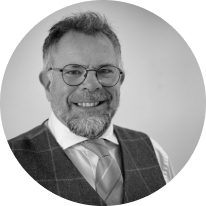 Asynt's unique range of innovative and sustainable products/services are developed by chemists for chemists - to make your lab life easier.
Martyn Fordham, MD
Customers also purchased