Creep / Stress Rupture / Tensile Test Tube Furnaces
The TMS UTFC range of universal tube furnaces can be used in a vertical or horizontal position and have three separate heating zones to ensure good uniformity across the work piece.
They are often used by laboratories for tensile testing of materials, as creep-test furnaces or stress rupture test furnaces.
In most cases they are suitable for replacing units of other makes, such as Mayes, Dennison, etc.
On the side of the casing is a terminal box for connecting to the elements and earthing the unit. Most models have a small tube for a thermocouple embedded in the heating elements for over-temperature protection (which when used with the proper equipment ensures the elements don't over-heat). Therefore the units can last much longer and are less likely to fail during a test. The units have either three or four M10 threaded mounted rods on a PCD of 203mm ±3mm.
There is a choice of 4 standard models, these include 3 tube diameters and 3 lengths. Control systems are sold separately, please contact us for more details.
Max Continous Temperature: 1000°C
Max Short Term Temperature: 1100°C (element over-temperature protection system is recommended)
Power Rating: 1kW per zone (3kW total at 240Vac)
Supply Voltage: 240Vac 50Hz
UK / Europe / Global Delivery
Developed in collaboration with our clients / Bespoke design service
Committed to developing sustainable & practical improvements for scientists worldwide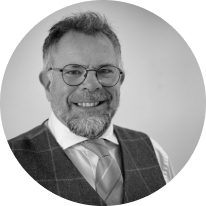 Asynt's unique range of innovative and sustainable products/services are developed by chemists for chemists - to make your lab life easier.
Martyn Fordham, MD
Customers also purchased