Compact UV Protective Safety Shield
The Compact UV Protective Safety Shield is manufactured from Perspex Amber 300 acrylic and fits neatly around any stirrer hotplate.  This compact shield is designed to offer some protection when doing photochemistry, and to provide robust, convenient protection from splashes, aerosols and spills.
In addition to giving protection in applications such as heated parallel reactions in tubes, especially those operating under pressure, the Compact UV Protective Safety Shield also shelters reactions from the cooling effect of ventilation, ensuring temperature uniformity.
Manufactured in the UK, this compact safety shield fits Asynt, IKA and Heidolph stirrer hotplates.
Manufactured from 5mm Perspex Amber 300 which blocks >99.9% UV light , the Compact UV Protective Safety Shield is resistant to a range of commonly-used laboratory solvents and is temperature-resistant for a range of -40 °C to 80 °C
Designed with a small footprint to maximise fume hood space, the shield maintains access to hotplate controls and offers additional protection to scientists carrying out photochemical reactions. Fits hotplates up to 16 cm wide.
Dimensions – ALL MEASUREMENTS APPROX
Across open back: 40.0 cm height, 30.5 cm width
Across front: 40.0 cm height, 17.0 cm width, gap height 7.0 cm, gap width 16.1 cm.
Part Number: ADS-LSS-AMB
UK / Europe / Global Delivery
Developed in collaboration with our clients / Bespoke design service
Committed to developing sustainable & practical improvements for scientists worldwide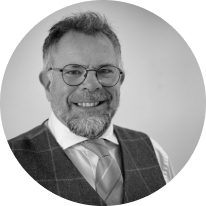 Asynt's unique range of innovative and sustainable products/services are developed by chemists for chemists - to make your lab life easier.
Martyn Fordham, MD
Customers also purchased