Black screw top centrifuge tubes
New from Asynt, these autoclavable black screw top centrifuge tubes (polypropylene tubes) with recessed HDPE lids to prevent leaking.
These tubes are sterile and RNase/Dnase free and are available currently in either 15ml or 50ml sizes.
Part number: ASY/1500-BK = Pack of 50 x 15ml
Part number: ASY/5000-BK = Pack of 50 x 50ml
Contact us for current pricing!
Autoclavable
Frosted area for writing and permanent identification
Made from polypropylene can be stored at temperatures to -80ºC
Ultimate protection of photosensitive samples and reagents
No need for tin foil
UK / Europe / Global Delivery
Developed in collaboration with our clients / Bespoke design service
Committed to developing sustainable & practical improvements for scientists worldwide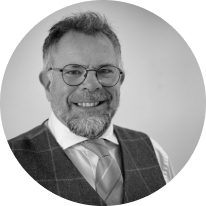 Asynt's unique range of innovative and sustainable products/services are developed by chemists for chemists - to make your lab life easier.
Martyn Fordham, MD
Customers also purchased