Best Practice Guide for Laboratory Heating Blocks
Safety in the laboratory is paramount and Asynt has worked together with renowned Chemists and Safety Advisers to bring you this useful publication, "A Safety Guide for Using Laboratory Heating Blocks" with our compliments.
If you require any assistance in setting up or using your DrySyn heating blocks please don't hesitate to contact us as we are always happy to help.
UK / Europe / Global Delivery
Developed in collaboration with our clients / Bespoke design service
Committed to developing sustainable & practical improvements for scientists worldwide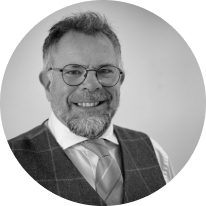 Asynt's unique range of innovative and sustainable products/services are developed by chemists for chemists - to make your lab life easier.
Martyn Fordham, MD
Customers also purchased