The 2mag hotMIX 1
This compact, powerful and very robust magnetic hotplate stirrer with aluminium hot plate, unbeaten space-saving and also suitable for the operation with viscous and aggressive media is perfect for those who demand the best quality with the smallest footprint!
With socket for contact thermometer (accessory available separately)
Dimensions: 120 x 140 x 80 mm
SAFETY NOTE: Please accept the difference between daily lab life and an interesting beauty shot of a great product and use your own judgement regarding what size vessel may safely be used on a hotplate stirrer of this size.
Price-optimized magnetic stirrer,
100% maintenance-free and wear-free by inductive 2mag- Magnetic-Drive concept for mixing of solutions
speed range from 100 up to 1,600 rpm
jerk-free stirring even at low speeds
SoftStart for reliable catching/centring and safe accelerating of the stirring bar
resistant stainless steel housing for easy and fast cleaning
spill over protection
extremely robust construction
Hot plate made from resistant aluminium alloy, with resistant PTFE-coating available
max. heating temperature +200 °C
3 integrated over temperature protection loops against overheating
warning-LED in case of hot plate
UK / Europe / Global Delivery
Developed in collaboration with our clients / Bespoke design service
Committed to developing sustainable & practical improvements for scientists worldwide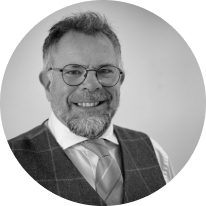 Asynt's unique range of innovative and sustainable products/services are developed by chemists for chemists - to make your lab life easier.
Martyn Fordham, MD
Customers also purchased