Anti-vibration table
The Adam Equipment Anti-Vibration Table is designed for use in the laboratory or metrology room to provide suitable working conditions for devices that are sensitive to vibrations and shocks.
Large working surface of 400mm x 450mm
Ergonomic Styling for user comfort
Rugged construction for durability
Easy to set up light weight aluminium frame
Adjustable levelling feet to take care of un-even floor
New aluminium tubular frame for light weight
Scratch Resistant granite slab
Polished finish
The table comprises two separate parts:
• An internal working surface consisting of a large granite slab mounted on adjustable rubber shock absorbing mounts.
• An external service table with aluminium frame and adjustable levelling feet
Overall Dimensions (w x d x h) 800 x 600 x 782 mm
Work Surface Dimensions 400 x 450 mm
Weight of Work Surface 35kg
Total Weight 55kg
UK / Europe / Global Delivery
Developed in collaboration with our clients / Bespoke design service
Committed to developing sustainable & practical improvements for scientists worldwide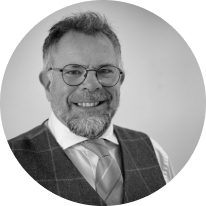 Asynt's unique range of innovative and sustainable products/services are developed by chemists for chemists - to make your lab life easier.
Martyn Fordham, MD
Customers also purchased