AFI LISA MultiLab Centrifuge
The AFI LISA MultiLab Centrifuge has a compact footprint and is silent to run!
Suitable for multiple applications, the LISA offers a wide range of laboratory settings with touchscreen control, 13 optional rotors, and a refrigeration option.
Capacity 4 bottles of 625 ml.
Compact and silent.
Multiple applications.
Constant and uniform centrifugation, repeatability of cycles at 100%.
Maintenance-free induction motor.
Ogive intelligent and secure control with customizable touch screen.
Intuitive navigation with explicit icons.
Removable Ogive for easy maintenance.
Accuracy of the speed ± 0.5%.
Clickspin® rotor attachment system without tools and effort.
Automatic recognition of the rotor.
One-piece armor, avoids vibrations.
Motorized closing and completely secure lid.
Centrifugal chamber stainless steel.
Timer 10 sec at 99 h 59 min 59 sec.
Continuous or pulse operation for short centrifugations.
Anti-unbalance detection.
One-handed operation of the lid on the platform.
10 acceleration and braking slopes.
Memory 99 programs.
French made.
Ventilated model C200V
Maximum speed 15300 rpm (22380 g) with angular rotor and 4500 rpm (3509 g) with oscillating rotor.
L460 x D600 x H340 mm / 71 kg.
Refrigerated model C200R for temperature from -10 to + 40 ° C (accuracy ± 2 ° C) with pre-cooling function.
Maximum speed 18000 rpm (30980 g) with angular rotor and 5100 rpm (5350 g) with oscillating rotor.
L630 x P680 x H320 mm / 110 kg.
UK / Europe / Global Delivery
Developed in collaboration with our clients / Bespoke design service
Committed to developing sustainable & practical improvements for scientists worldwide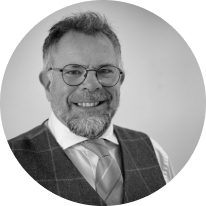 Asynt's unique range of innovative and sustainable products/services are developed by chemists for chemists - to make your lab life easier.
Martyn Fordham, MD
Customers also purchased