We are very pleased to announce that BIOCHIMpro has joined our wonderful family of distribution partners!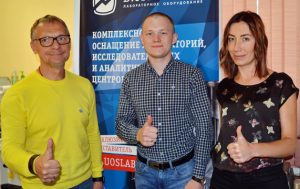 Based in Moscow, Russia, BIOCHIMpro work with a modern and adaptive approach to supply innovative products of consistently high quality at affordable prices to fully meet their customers requirements.
You can find out more information via their website: http://www.biohimpro.ru/
You can find a full list of our distribution partners on our website here: https://www.asynt.com/distributors/
We hope that you will join us in welcoming Anna Kuzmitskaya (Executive Director) and her team and won't hesitate to contact them with all your Asynt requirements!