This year's UK Automated Synthesis Forum event will take place at Sygnature Discovery, Biocity, Nottingham.
The principle aims of the meeting are:
• Promote awareness of new and developing technologies
• Discussion forum for new techniques and instrument performance
• Feedback to vendors – refine existing and develop useful new products
• Networking opportunity for scientists
• Participation from Pharma, Biotech, CRO, Academia, Vendors
Dr Kerry Elgie will be at the event and will have a wide range of laboratory apparatus there for you to take a closer look at.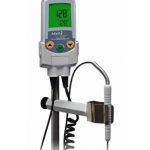 You could get yourself one of the new Asynt mugs too!
The event is being held on 11-12th November 2015 at:
Sygnature Discovery, Biocity, Nottingham
Board Room and lecture theatre
Sygnature Discovery, Biocity
Pennyfoot Street, Nottingham, NG1 1GF
Contact: Tobias Mochel
Tel:  0115 9124210
Email: [email protected]