The first meeting of the Royal Society, otherwise known as the 'learned society' was held on 28th November 1660 following a lecture at Gresham College by Sir Christopher Wren.  The group soon received royal approval and from 1663 would be known as 'The Royal Society of London for Improving Natural Knowledge'.  Today this is the UK's national science academy and a Fellowship of approximately 1,600 of the world's most eminent scientists.
I particularly love the the Royal Society's motto which is 'Nullius in verba' – this is taken to mean 'take nobody's word for it'!  We understand this as an expression of the Fellows historical determination to stand up to authority and verify all statements by an appeal to facts determined by experiment – something which could prove challenging throughout history.
The Royal Society – leading the way
World-changing advancements were discovered and documented in a multitude of publications over time, and in 1665 alone, Hooke's Micrographia and the first issue of Philosophical Transactions, were released. This is the oldest continuously-published science journal in the world and is highly respected after establishing the significance of scientific priority and peer review which is the standard in present times.  You can actually view these historical publications via the Royal Society's website which I think is incredibly cool!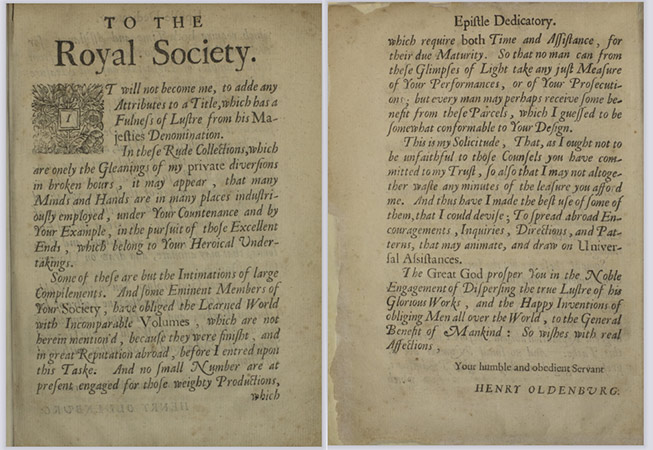 Amongst the 8,000 or so Fellows elected to the Society to date, you can find the most respected scientists; those such as Newton, Darwin, Einstein and Hawking from our history books and Jocelyn Bell Burnell, Sophie Wilson and Tim Berners-Lee from our current period.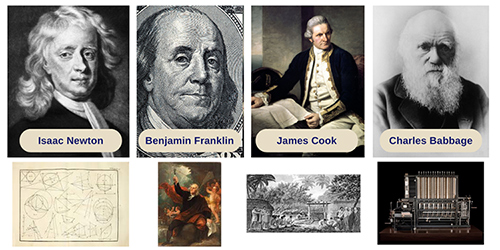 Published articles include:  Isaac Newton's Principia Methematica, Benjamin Franklin's kite experiment.  The publication backed James Cook's expedition to Tahiti, reaching Australia and New Zealand to track the transit of Venus. They also approved Charles Babbage's Difference Engine.
The criteria and transparency of election to the Fellowship gradually became stricter, ensuring that those joining were elected solely on the merit of their scientific endeavours.  In 1945 we saw the first female Fellows, and in 1947 the Nobel Prize-winning scientist Dorothy Hodgkin joined the ranks.  She remains Britain's only Nobel Prize-winning scientist.
The Royal Society – Grants and prizes
A huge point in the history of the Royal Society was the introduction of a Parliamentary Grant system in the 19th century.  This enabled the Society to support and to aid scientific development whilst remaining a firmly independent body.  The Royal Society website tells us that almost £42 million, from government grants, donations, and legacies from organisations and individuals, is currently distributed annually.
There are two prizes awarded each year for the best books communicating science to non-specialists and young people.  Of course, investing in and encouraging STEM studies through early academia will hopefully bring us our next round of Fellows, and further currently unfathomable scientific developments.
Our contribution to science
We have been lucky enough, here at Asynt, to work with some of the most eminent scientists of our time however, 362 years after the Royal Society had its first meeting, we continue to strive to support those at every level of their career.  By building relationships, nurturing curiosity and developing apparatus and techniques to better enable investigation of what is thought to be known, we feel that we're doing our bit to help expand the potential horizon of scientists worldwide.  Next year sees an exciting anniversary for Asynt too so watch out for further related announcements in the near future.
We would love to know what you aren't taking anyone's word for? We're always looking for case studies & evaluations utilising Asynt's range of novel and sustainable laboratory equipment!
If you'd like to see our latest product launches and announcements don't forget to subscribe to the Asynt monthly chemistry newsletter.  You can do this in just a few seconds HERE or click the image below:

Sources: https://royalsociety.org/about-us/history/