As we're sure you know, we have a wide range of partners all over the world to help you buy your favourite DrySyn heating and cooling apparatus locally.
You can find a list of all these distribution partners on our website HERE if you'd like to take a look for your closest contact.
One such partner is Ninolab in Sweden; working with Asynt for just over a year now.  Ninolab is a privately owned company which has been supplying and servicing laboratory equipment since inception in 1965.  Well established on the Danish and Swedish markets, Ninolab have five branches giving excellent service to their customers.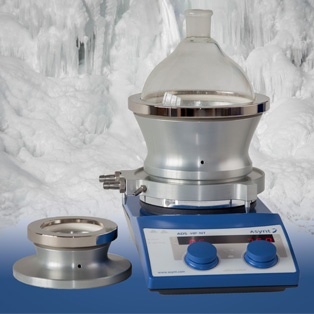 These customers are mainly found in the Pharmaceutical industry, Research institutions, Universities, Hospitals, Biotech industry and other industrial companies such as Chemical, Food, Electronic, Car industry etc, so the Asynt DrySyn, ReactoMate and High pressure reactor ranges are well suited to their portfolio.
If you want to check out Ninolab's Facebook page for current information and loads of interesting features you can find this HERE

We hope that you'll find a distribution partner near you but don't forget we are happy to help with your laboratory set up anywhere in the world from our head office in the UK!