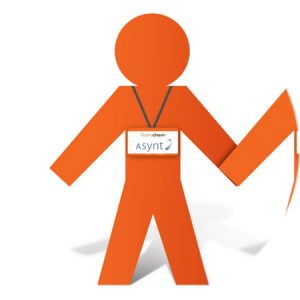 On 27th and 28th February 2017 many of the world's greatest Organic Chemists will be gathering at "OrgSyn" to celebrate developments in Organic Chemistry and the 50th Anniversary of Fluorochem. (1967-2017)
This is an exceptionally prestigious symposium to be held in The Midland Hotel in Manchester. Confirmed speakers include Dr. Steve Goldup (Southampton), Prof. Jonathan Clayden (Bristol), Prof. Graham Sandford (Durham), Prof. Lee Cronin (Glasgow), Prof. Chris Braddock (Imperial), Dr. Allan Watson (Strathclyde), Dr. Kate Smith (CRUK, Manchester), Prof. Peter Styring (Sheffield), Prof. Joe Sweeny (Huddersfield), Prof. David Smith (York), Prof. Martin Smith (Oxford), Dr. Simon Hirst (CEO Sygnature Discoveries) and Prof. Philip Parsons (Imperial)
Asynt is thrilled to offer their support for this event having worked closely with Fluorochem for several years now.
You can see the full list of speakers and the program of events online HERE and book your tickets HERE.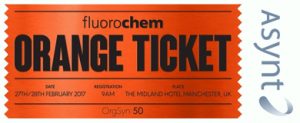 News of the event is being shared through social media sites using #orangeisthenewred so watch out for more updates and information as the event approaches!