We are pleased to share a new flow chemistry paper from the University of Leeds that Professor John Blacker has worked on with his undergraduates to demonstrate a multiphasic reaction.
The paper shows excellent results using the fReactor flow chemistry platform with yields far in excess of the tube reactor also tested (and 200% greater than batch chemistry!).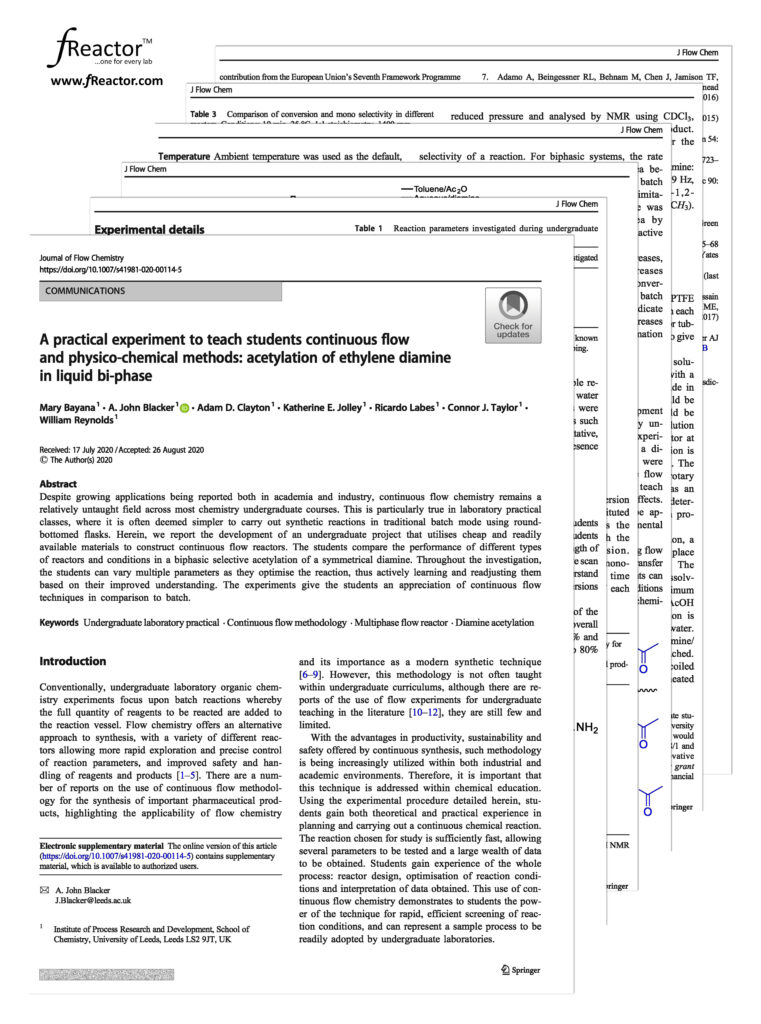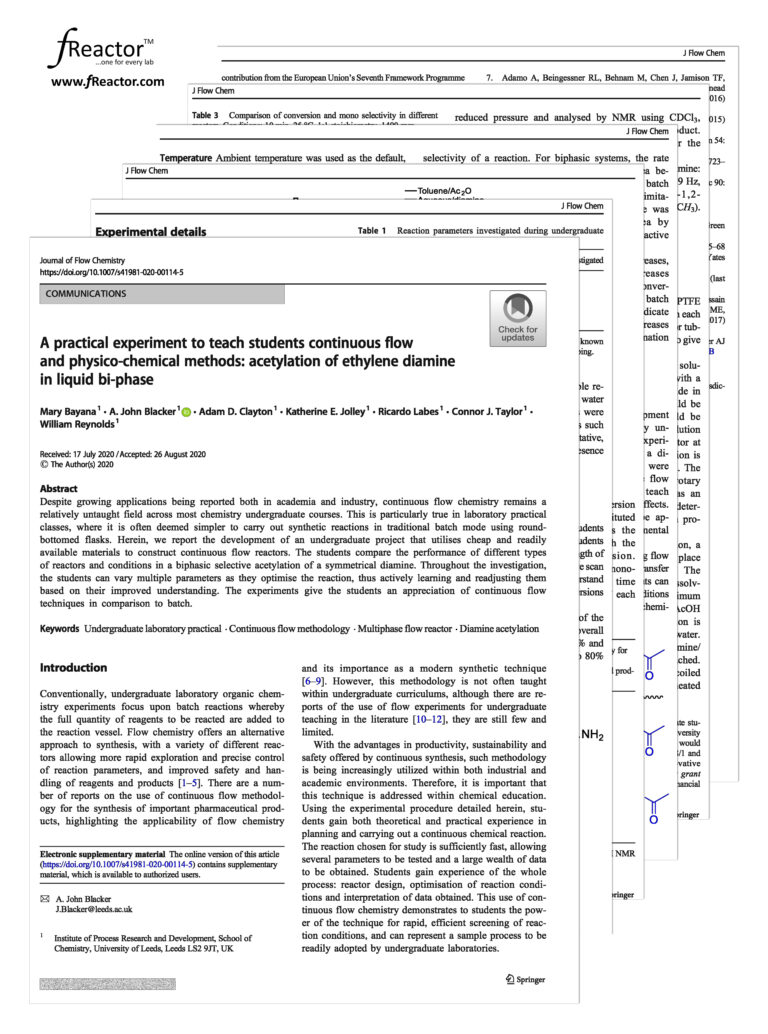 There is a great wealth of information to be found on the dedicated website at www.freactor.com including operation instructions further papers.  If you have any questions and would like to speak with one of our team about fReactor then please contact us!