From time to time we refresh the selection of apparatus our sales team use for customer demonstrations and exhibitions.  This means that some key items are made available to our customers at a much reduced cost.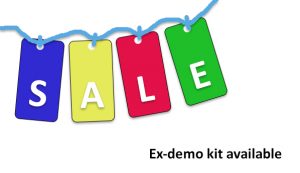 Many items in our ex-demo sale have never been used for chemistry, some are basically brand new, and some may be slightly marked from being packed and unpacked on many occasions.
Current items available include:
A range of DrySyn MULTI inserts
Flask size gauges
Single position heating bases
Please contact our sales team for more information on any items which may be of interest to you.  You can email via [email protected] or call us on +44 (0)1638 781709.  We look forward to speaking with you!