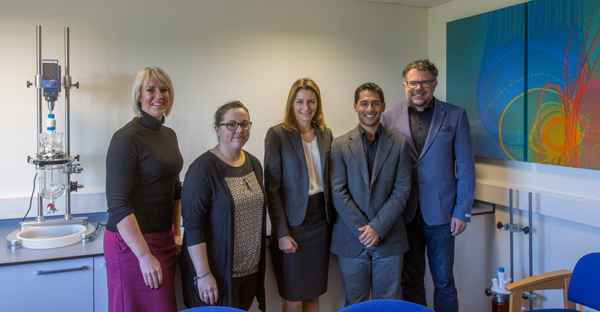 We were privileged to welcome our local MP, Lucy Frazer, to the Asynt HQ last Friday morning.
Lucy was first elected to be the Member of Parliament for South East Cambridgeshire in May 2015. She is currently Parliamentary Private Secretary to the Lord Chancellor and Secretary of State for Justice, David Lidington MP.  She has previously served on the Education Select Committee and as Parliamentary Private Secretary to the Paymaster General and Minister to the Cabinet Office.
Lucy wanted to hear the Asynt team's views on business issues locally and internationally, we discussed "Brexit", how we have planned for various eventualities, also how to encourage new entrepreneurs and business growth locally.
Martyn Fordham, Asynt MD said "It was really positive to meet with an MP who really wanted to hear our views and listen to what we had to say".