The Royal Society of Chemistry's annual Twitter Poster Conference (#RSCPoster) is taking place this year from 3-4 March 2020, starting at 12:00 UTC.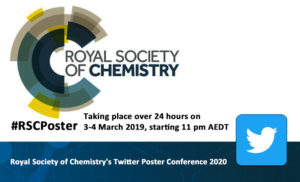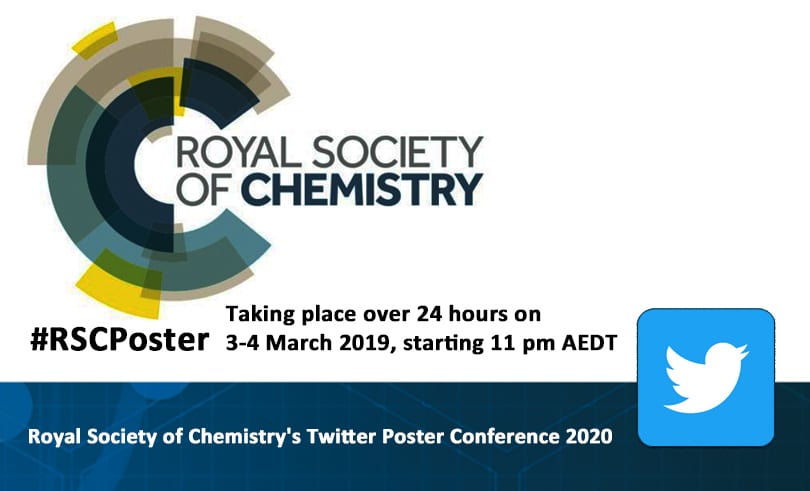 Held online over 24 hours, the unique format removes the environmental and financial costs of attending a traditional conference, and helps scientific researchers share their work and network across disciplines, wherever they are in the world.
With over 3,000 researchers taking part last year, the posters and conversations were seen by over 2 million people worldwide.  This year you can submit a poster in one of 12 subject areas, from analytical chemistry to engineering. Posters win prizes if chosen by the subject chairs.
How does it work?
Register to submit a poster (via the link below)
Tweet your poster with a title, #RSCPoster and relevant subject hashtag(s)
Discuss and engage – throughout the 24h conference; make sure to answer the questions from the community, committee and comment on other #RSCPosters
Win prizes if your #RSCPoster is deemed best by subject Chairs
Register now to take part and help spread the word!
https://www.rsc.org/events/detail/43176/2020-rscposter-twitter-conference