All of the team here at Asynt would like to offer their congratulations to Dr Kerry Elgie on this, her ten year anniversary at Asynt!
As a key member of our team Kerry can always be rellied upon to provide energy and enthusiasm for any project, and her depth of product knowledge is a valuable resource and we thank her for her commitment to both ours and our customers goals. Kerry always puts her customers first and definately goes the extra mile!
Having worked alongside Martyn in a previous role, he and Louisa knew that she would be perfect for Asynt, and were glad when she made the move to join us all in February 2005.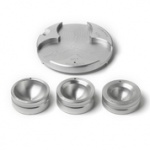 Thanks Kerry, and here's to another ten!