We all get a little excited about the end of year holidays here at Asynt and we wanted share some of that "fizz" with our customers!
If you register to receive the very informative and useful monthly Chemistry Update we will send you one of our very technical (!), chocolate-filled, special tools to help you countdown to the holidays with us!  Just make sure you include your address on your registration so we know where to send this little parcel of chocolate-goodness…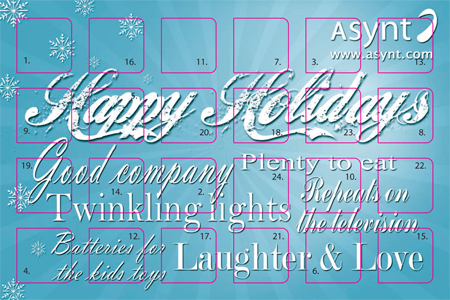 Note: we don't EVER share your details with any third party, and all we send from this registration is our monthly Chemistry Update (you can see September's update HERE and Augusts copy HERE if you'd like to see a couple of examples) and then perhaps twice a year we might tell you about a very special set of offers available.  That's it. Nothing else. We promise!