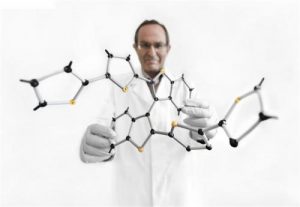 Sharing a new article that we found on our travels around the internet.
Electronically controlled glasses with continuously adjustable transparency, new polarisation filters, and even chemosensors capable of detecting single molecules of specific chemicals could be fabricated thanks to a new polymer unprecedentedly combining optical and electrical properties.
An international team of chemists joined together to develop a polymer with unique optical and electrical properties.  Components of this polymer change their spatial configuration depending on the electrical potential applied.  In the turn the polarisation of transmitted light is affected.
Read more of the original article on phys.org HERE