We are pleased to confirm that we will be joining our distribution partner, Cloup (based in France), at RICT 2018 which takes place in Strasbourg, France – July 4-6, 2018.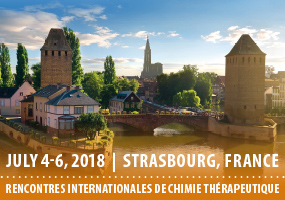 The congress will be devoted to "Interfacing Chemical Biology and Drug Discovery" and the main topics will be:
New opportunities for metabolic and cardiovascular diseases
New breakthroughs in GPCR structure, function and their impact on drug discovery
New modalities for challenging targets in drug discovery
Chemical biology in drug discovery: visualizing biological processes
Tackling challenges in drug delivery and formulation
Case studies: from target validation to novel drugs (all therapeutic areas included)
We really hope that you can join us there for a closer look at the range of exciting tools available from Asynt and Cloup for your laboratory!


In the meantime, you can see further information on the event website here.