Another month has quickly passed but we have a great chemistry read for you this month with the Asynt August 2021 newsletter.
If there's something you'd like to see included in a future issue then why not contact us for a chat about it?  We would be so pleased to hear from you – you can find our contact details here: https://www.asynt.com/contact-us/ or get in touch via the Live Chat box at the bottom right of your screen.
Here's what we have in store for you in the Asynt August 2021 newsletter:
NEW 4 position high pressure reactor:  all good things come in small packages!
Behind the Flask: the first of a new blog series, with Limpopo University, South Africa
Photochemistry done right: ultra-safe click-and-glow technology with huge savings to be made
Bespoke electrochemical cells: made to measure by our experts for your chemistry
We send Martyn off for a guest session with GAMBICA:  Martyn joins Huber UK & Anton Paar Ltd at CHEMUK 2021
World Water Week:  are you making a splash?
Is it Chilli in here?  DrySyn Chilli Block makes us hot and cold!
Blow your mind: Wake yourself up with loads of FREE online training from some of the most prestigious universities around the world!
Take five minutes and read this months' edition online now, no registration required:  https://mailchi.mp/asynt/july-21-newsletter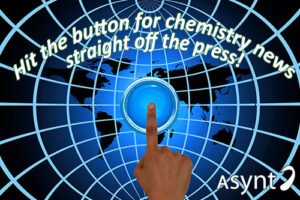 Don't miss the next edition of the Asynt newsletter
We hope that you have enjoyed this months newsletter but if you'd like to register to receive the next edition direct to your inbox next month simply click through to do so in just a few seconds here: https://www.asynt.com/newsletter/
Thanks for reading.