We are pleased to announce that the Asynt team will be exhibiting at CHEMUK 2022 which is taking place in Birmingham, UK, from 11th to 12th May 2022 and is FREE to attend.  There's going to be a massive amount of things to see and do this year with over 300 specialist exhibitors and over 100 expert speakers split between the two major shows that make up the event:
The Chemical Industries Supply Chain Show
The Chemical, Process & Plant Engineering Show
Breaking news!

Martyn Fordham will be joining the Gambica team to present "The Lean, Green, Profitability Scene".  This short presentation highlights the numerous financial benefits you can gain, both in business and academia, from introducing sustainable practices to your laboratory as part of the Gambica "Meeting your customers' needs for sustainability" topic.    Thursday 12th May: 12.00 to 13.00, Stage 3.
(Gambica are the Trade Association for Instrumentation, Control, Automation & Lab Technology)
Who should attend this years show?
Targeting chemical & process specialists & sector management teams embracing chemical synthesis, formulation / blending & manufacturing / processing segments – including:
Chemicals Processing groups: Basic petro/organic/inorganic & speciality chemicals/intermediates/agrichem etc
Chemicals Supplier groups: Basic organic/inorganic & specialist chemicals /intermediates/agrichem etc
Chemical R&D/Synthesis Development groups
Chemical Products: Consumer, Industrial and Institutional
Chemical contract/toll synthesis or manufacture groups
Supporting UK Chemical Sector Supply groups: Tech/Plant/Equipment/Specialist Support Services
Chemical User Industry Groups
The CHEMUK 2022 Speaker Programme
The CHEMUK 2022 speaker programme will present 100+ speakers over 4 stages, with a combined 20+ hrs of presentation and panel sessions, providing vital market intelligence, tech insight, best practice, case studies, solutions updates and more, for attending chemical industry and related chemical product industry attendees.
You can find full details via the event site here: https://www.chemicalukexpo.com/speaker-programme/
Why you should come and visit Asynt while you're at the show…
Apart from the obvious joy of seeing our teams happy, smiling faces, there will be a fabulous array of laboratory equipment for you to get your hands on.  Take a closer look at our modular Flow Chemistry platform, fReactor, and see just how much brighter your photochemistry work would be with the illustrious Illumin8 parallel photochemical reactor?  Tempt yourself with our sustainable and highly effective CondenSyn air condenser range with such frankly brilliant results you'll wish you'd gone water-free years ago – or fall for the charms of the ReactoMate ATOM support with such clear visibility and access that you can literally hug your reactor (although we would strongly advise against it!) and see just how easily and safely you can lower and raise the vessel with just one hand…




There will be so much to see (I'm not allowed to tell you anything about what our product development team is up to… ahem…) but if you need more, then you should know that our respected partners at Huber (scientific temperature control experts) and Vacuubrand (vacuum specialists) will be joining us on the stand too.  Come along and pick their brains about how you could be making your life easier, your chemistry better, and take advantage of their knowledge and experience first hand.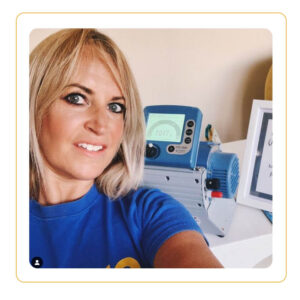 Where will we be?
So, you'll find us on stand J61 at CHEMUK on the 11th and 12th May 2022 – if you'd like to arrange to meet for a chat during the exhibition then we'd love to hear from you (you can find all the ways of contacting us HERE) but otherwise just come along to the stand and say hello.

How to register
Register for FREE now via the following link:
Register now to attend CHEMUK 2022
We can't wait to see you there!