The ReactoMate ATOM Support Stand was designed with a major UK pharmaceutical company to allow benchtop use of a 10 litre vessel.  A more recent design modification has updated the stand to include a novel overhead-stirrer alignment support.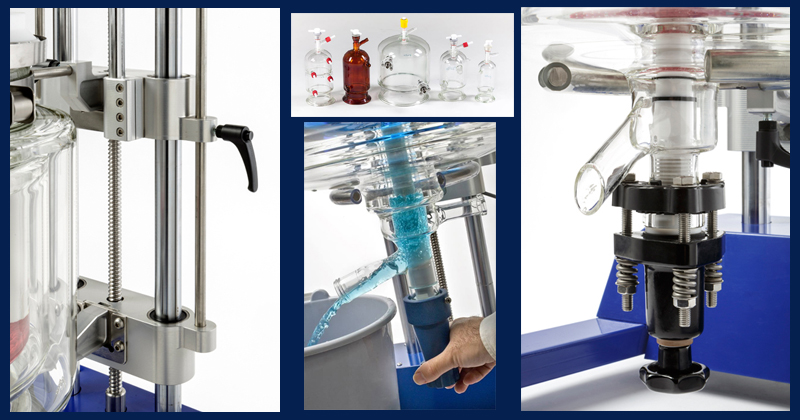 Not only does the ATOM allow for the use of a vessel of this size within a benchtop setup, the innovative design also allows for the accommodation of a vessel up to 30 litres in size within a walk-in fumehood.  With all-round visibility and access, chemically resistant build and novel lifting mechanism that allows you to adjust he height of your vessel with just one hand, the ATOM support stand is the ideal addition to any chemistry scale-up laboratory.
More information on the ReactoMate ATOM support stand, including optional accessories, can be found HERE.