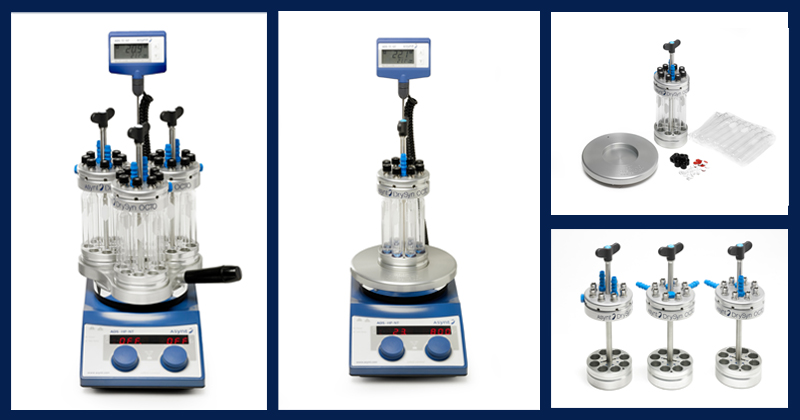 The DrySyn OCTO 8 Position Reaction Station allows powerful magnetic stirring and heating, inert atmosphere and reflux, all with a tiny footprint.
This innovative design has been found incredibly useful for working volumes of up to 6ml and has been specified to allow the use of low-cost reaction tubes to save as much as possible on consumables for your lab.
Whilst brilliant for 8 parallel reactions, you can use up to 3 DrySyn OCTO Reaction Stations on just one standard magnetic hotplate stirrer therefore allowing up to 24 parallel reactions.
Find out more on our product page here: DrySyn Octo Reaction Station