We are proud to show off the latest "DrySin" model for you – "the Classick":  ideal for 1L flasks, for single sin-thesis. Have you got a similar model in your lab? Tweet us @Asynt and share your photos!
For more regular DrySyn that won't be helpful for a hearty pie later on, but will provide the perfect tool for safe, clean, synthesis just take a look over HERE on our website for the complete range (perfect for single or parallel synthesis!).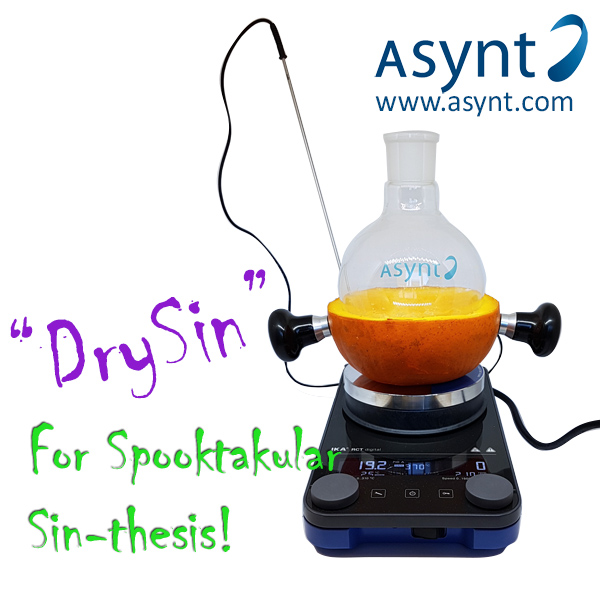 We'll be looking out for your spooktacular tweets and instagram posts to share so feel free to tag us!  These are some golden oldies we found though – click through for the videos!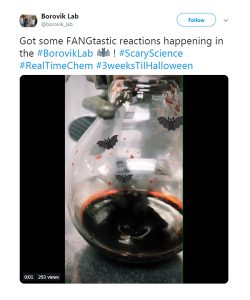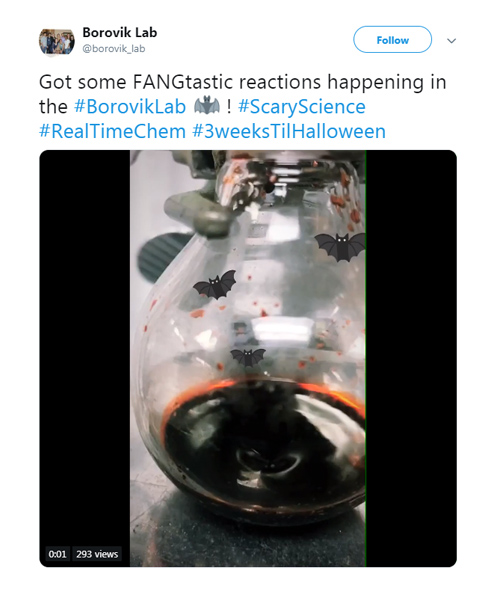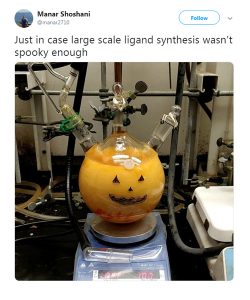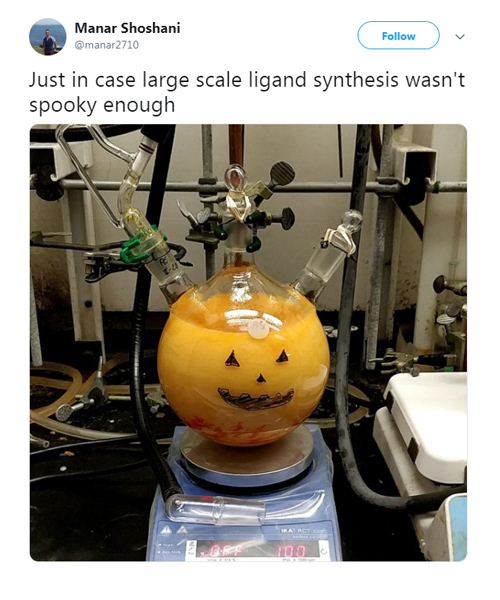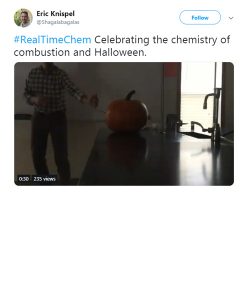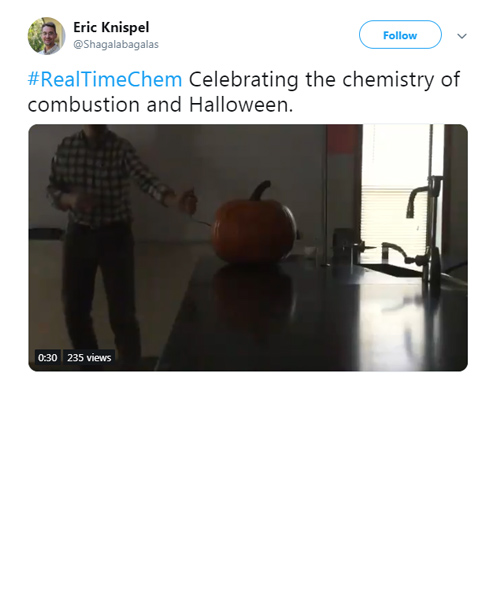 The lovely Kerry has been setting the spiders loose, and torturing tablecloths whilst exhibiting too!  Have you been decorating your lab (in a completely responsible and safe fashion, obviously)? :)
https://www.instagram.com/p/BpCGXfRgvwi/