It's fair to say that quite a few of the Asynt team are a little bit excited about the impending wedding of Prince Harry and Ms. Meghan Markle this Saturday 19th May at Windsor Castle here in the UK.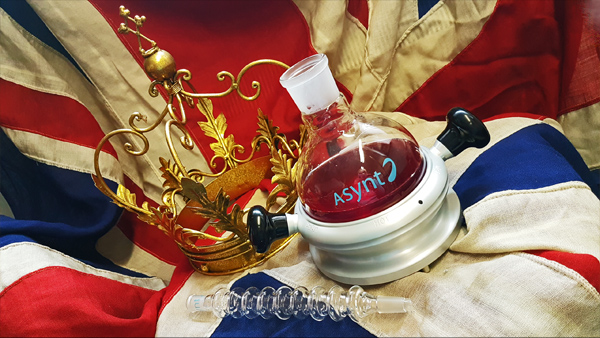 We presume, as with any impending marriage, that a lot of chemistry comes in to play but with any big reaction there's a certain amount of responsibility to make sure you've considered all the related facts.  I wouldn't want to be the person checking off the lists prior to this happy event!
The Asynt team respectfully wish the happy couple all the best for their big day, and a long and happy marriage.
In the meantime also hope that you'll enjoy our very regal photo's with "King Martyn" and "Princess Ffion" with the sceptre (AKA CondenSyn air condenser) and the orb (AKA DrySyn Classic 1L Base & flask) in the light-hearted spirit in which they're intended!