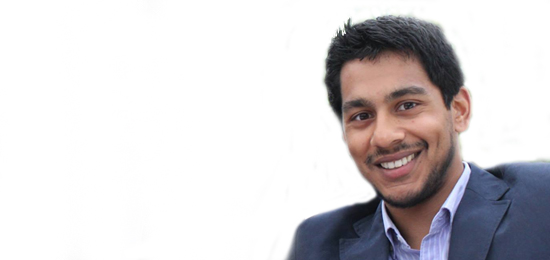 There was a defining moment for me after Dr Arran Solomonsz joined the Asynt team. There was a particular song playing on the radio and Arran started singing. I knew then that he was real Asynt material, and was officially "one of us"! The singing wasn't great, to be fair, but then he wouldn't have been such a perfect fit for the Asynt team if he had the vocal dexterity of Bruno Mars as the rest of us sound like we're in pain when we sing! Despite the singing, Arran's great with people and seems to have a talent for putting them at ease and really getting to the bottom of what they actually need; a useful skill for a Technical Product Manager… Surrounded in the office by a (slightly…ahem…) older crowd, Arran does well to put up with our dubious vintage sense of humour though, and can be relied upon for a bad pun!
Arran's definitely got an eye for style and you can't miss the carefully chosen shirt, co-ordinated shoes and bag, and neatly groomed hair. This isn't helped by the visits of a very young and energetic Springer Spaniel (quite dribbly) or a very large German Shepherd (quite hairy) but Arran's gotten used to the Asynt fur-babies and actually gets quite offended if he doesn't get accosted for a morning fuss when either of them are in the office. We're waiting for the day when someone with four paws and fur turns up with him too…
Despite the neat appearance, organised and tidy working habits and excellent diction Arran does let his hair down occasionally – fiercely competitive at sports he can be found slamming a shuttlecock around a badminton court, running through East Anglian fields, critiquing football, flying down a ski slope, or vehemently supporting Sri Lanka at the cricket. Recovery from all of the afore mentioned sports is via careful rehydration at the pub of course. Probably with food. Quite a lot of it. For a chap with an athletic physique, Arran can do an impressive amount of damage to a large plate of food! Not generally tempted by cake, I've personally witnessed him put away a heaped plate of savoury delights, with extra servings, and still come in second at a badminton tournament. It was impressive on both counts! I wonder if perhaps this stems from the strong family environment that Arran has grown up in, with a mum who knows her stuff in the kitchen? Having seen and smelt some of the early lunches Arran brought from home, it's a strong hunch.
Moving onwards and upwards, it's clear to see that even though Arran obviously knows his Chemistry, he's determined to expand his knowledge base and is keen to try out new products and designs to bring to the Asynt customers along with the best possible prices, particularly for a certain young lady chemist who shall remain nameless! Mostly he has to put up with explaining the Chemistry basics to me in the office though… thanks Arran, and sorry!