We know that the chemists we support pride themselves on originality and ingenuity.  Just like us, you have hobbies and interests outside of work which can sometimes spill over into your daily pastimes too.  Just a couple of examples would be our MD Martyn and his passion for photography which means he takes quite a lot of our custom product images and our Operations Director Kirsty who loves Arts & Crafts so designs our product literature amongst other things (and also did the original painting on the chocolate calendars we shared last winter!).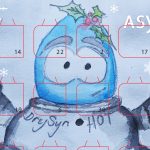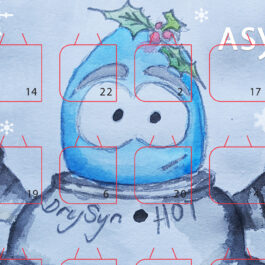 We came across a chemist a little while ago whose efforts crossed in the other direction!  Julie Niklas is a third-year PhD student in Inorganic Chemistry, and as of six months ago, started a "side-hustle" (in her words!) making and selling chemistry pins.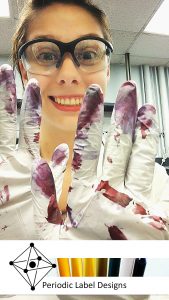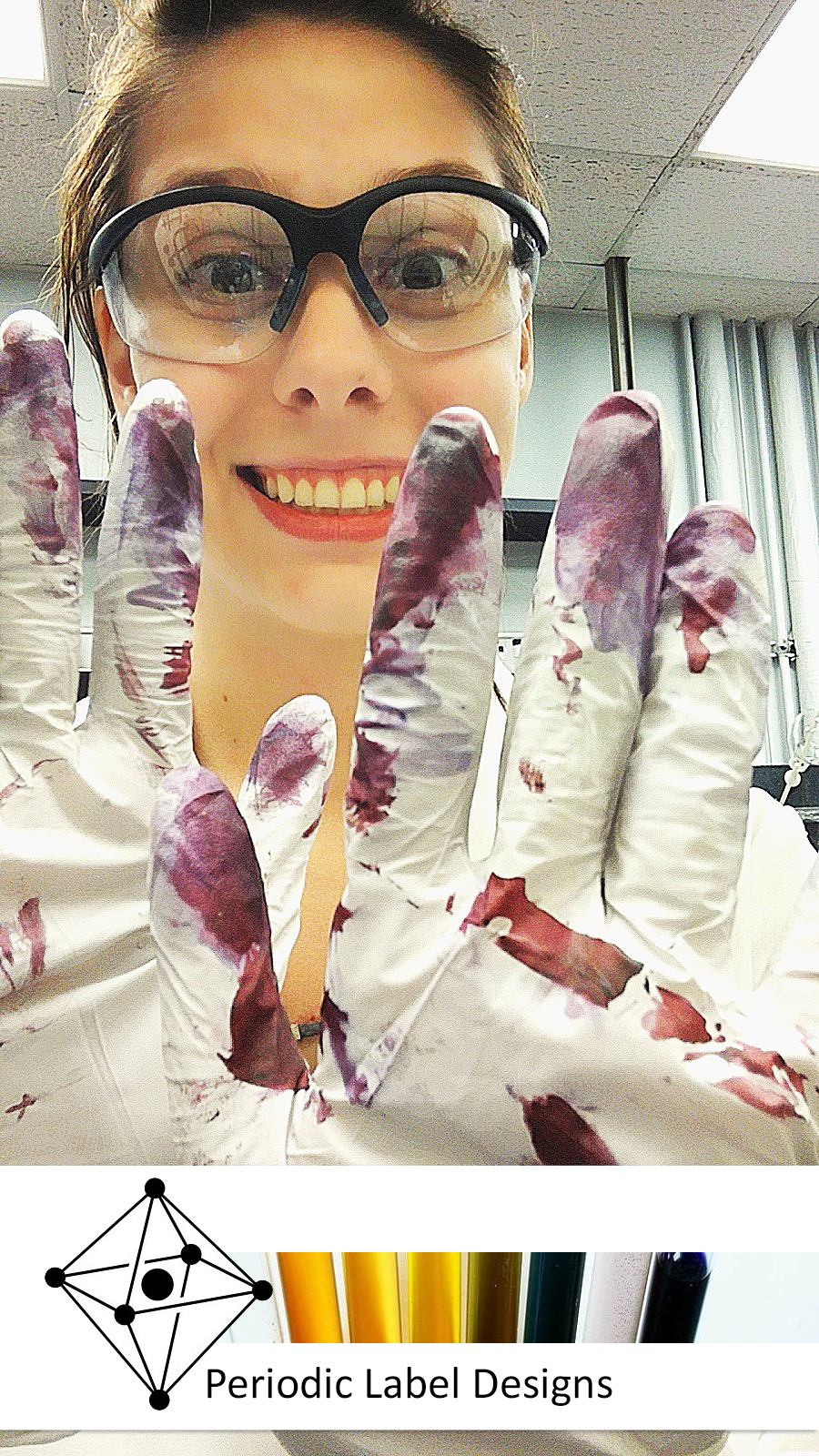 Dr Kerry Elgie spotted these and we got in touch to discuss a collaboration!
Julie told us:
"I spend nearly all my time in the lab (making complexes), so it's nice to have a change of pace when I get home (and make pins that look like lab equipment).

I think creativity is both a great way to decompress from the stress of graduate school, as well as an invaluable research tool. My research involves ligand design and synthesis of new metal complexes, so there's a lot of imagination and bright colors involved—some days it feels a lot like art class. Then again, some days it definitely doesn't.

No matter what kind of day it is, I love what I do, and I see the pins as a way to share my love for chemistry with others."
Between us we've come up with some very unique and special DrySyn Pins which we hope you'll love!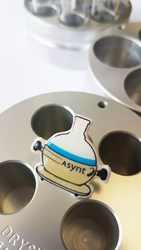 If you visit one of the Asynt team at an exhibition or have a product demonstration arranged at your lab then you may be one of the lucky recipients of these awesome ornaments – there is a limited amount of them available but you could always take a look at Julie's page on Etsy; PeriodicLabelDesigns and choose your own!
Let us know what you think of our DrySyn pins?  You can email us at [email protected] or find us on Twitter @Asynt or Instagram @asynt_ltd – we'd love to hear from you!