What a busy 7 days it's been! Last weekend I headed over to Japan with our Financial director, Louisa, for business meetings with two of our Japanese partners.
Luckily for us we were able to enjoy one full day on Saturday in Tokyo exploring before the meetings commenced; if you have never been to Japan then take it from me it's just an amazing organised, safe country and the people are so polite and friendly. On our day off we visited the new SkyTree tower which is the tallest tower in the world! One can sit at a window seat with a cake and coffee 350m above the city looking at the view which is stunning. There is a higher section where one can stand and walk 451m above the city – quite something and a must-have place to visit. After the Skytree we were lucky to witness a spectacle in Tokyo called Mikoshi. Here is my video showing this festival.
Then on Sunday we flew down to Fukuoka to meet with Yasu, the CEO of Asahi Glass. Even on a Sunday Yasu kindly met us and we had a business discussion over dinner before heading over to Asahi Glass factory the next morning. Once again I was immensely impressed with their glassblowing facility and skills, some of what I watched was of course proprietary including the ring baffle manufacture and the glass resizing equipment. Watching one of the glassblowers make a 50L vessel was most impressive, they make it look easy.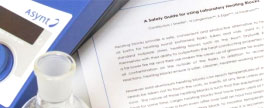 Once again I am so impressed with what they manufacture and so pleased that we are able to offer our customers these ultimate reactor vessels, if you want the very best glass reactors these are the no compromise option.
Then the Shinkansen (incredibly fast train!) and another flight back to Tokyo finally to Fujiswa the next morning and our partner for novel evaporation, BioChromato. Here we had very productive discussions over various products; also we were all pleased that both companies have an identical ethos for staff, customers and suppliers meaning a most enjoyable and agreeable business day.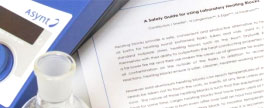 The end of the day the owners family entertained us in their home with the very best in homemade Sushi and Tempura, not to mention the Saki.
We are so grateful for the hospitality and efforts made by our partners to make our visits both enjoyable and fruitful in terms of business. Watch this space over the coming months for new products and ideas.