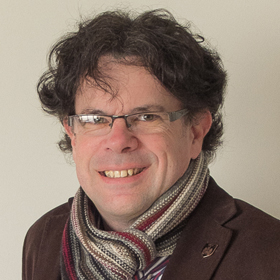 Ethical sales and supply
I consider myself lucky to be in a business where we are dealing with scientists, developing and supplying apparatus and consumables that allow them to perform and improve their scientific research. It's fascinating, stimulating and rewarding for me and the team here at Asynt to be working closely with scientists every day.
Ethical Supply
Those of you familiar with Asynts offering will be aware of our focus to supply useful and often unique tools to research chemists in particular. What are our customers generally trying to achieve in their chemistry research?
– Pharmaceutical development (for medicinal purposes only).
– Chemical process optimisation to save money, time, energy and create less pollution.
– Development of fuel/oil additives to reduce pollution and allow the use of higher % of biofuel in the future.
– …and many more
So far so good! Here we are working with companies and institutions that all strive to develop ideas and products to benefit mankind but at the same time ensuring that the impact on the environment is minimised. So can we then sit back and take it that every price request we receive and therefore future order will be ethically good? NO, we cannot assume this and never have done since we first formed in 2003.
Equipment we supply on a daily basis can be used to develop and manufacture chemicals for almost any purpose, including for more sinister needs. Also some items we sell can be used used in the nuclear industry for the enrichment of Plutonium etc.
Some may have noticed the WMD policy notice at the foot of the asynt.com homepage. This stands for Weapons of Mass Destruction and at Asynt we look at every request and potential order and where the apparatus will finally be in use. When supplying directly we are looking for the company or organisations information and a registered company, full address, website and any other available information gets analysed. We have on more than one occasion had the offer of cash and collect – easy money maybe but we of course choose to refuse as these sales would most likely not be for ethical purposes. We are now insistent that orders for apparatus that do not go direct to customers, and where the buyer is not previously known to Asynt, have an agreement signed by said buyer to confirm that the goods are not for use as WMD and that they know the final location and indeed, intended use of the equipment. https://www.asynt.com/about-us/asynt-weapons-of-mass-destruction-public-policy/
Another concern I have is with "Legal Highs"; OK they are legal companies and promote their capsules as "research chemicals" but in my mind these suppliers are totally unethical and therefore we will not knowingly supply them at Asynt. A company we refused to supply were also turned away by two of our close competitors here in the UK which was good to hear, however the legal high company apparently resorting to getting something usable directly from China. This company had a well equipped lab with new analytical apparatus purchased from other UK suppliers though, and I wonder, did they know, care or just turn a blind eye?
In addition to our WMD policy, we are also now taking measures to inform and ensure distributors and OEM customers of Asynt products will not supply our products to such companies.
Ethical Sales
Of course Asynt is a company that aims to make a profit and we should not be embarrassed about that. However we need to consider also how we go about our trade, both with customers and suppliers, ensuring that everybody gains from our activities.
There are generally two types of sales team; one such as ours here at Asynt, focussed on knowledge and offering the customer good solutions that hopefully lead to good orders benefiting both the customer and supplier and the other, focussed purely on profit at any cost . At Asynt, our approach often leads us to new product development and improvement. All the Asynt designed and manufactured products have been developed and or adapted over time because of customer knowledge and feedback.
Many companies though are purely focused on sales and turnover, and often their team will only have a very general knowledge of their customers' requirements. I have to say that most of our close competitors (those with a chemistry focus) tend to be like Asynt and employ a knowledgeable sales team who generally sell in a consultative way which I believe is ultimately the best for customers and the long term of the supply industry.
There are one or two companies who, despite focusing on a key science such as chemistry, have some not-so-good traits. At one such company (not a close competitor to Asynt, and in no way associated with anyone employed here) a director reminds his sales team of a regularly repeated mantra there… "LCS, guys LCS"
LCS stands for lie, cheat and steal!
These sort of sales people will not worry at all in being negative about competitor products when visiting customers so we can only hope at Asynt that this practice is seen through by the customer; unfortunately it's not always the case.