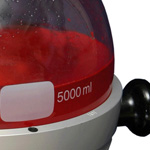 We are so proud at Asynt to work with some of the most eminent scientists in Chemistry. Our good friend and Professor of chemistry at the University of Nottingham, Martyn Poliakoff, has been knighted for his services to science and indeed part of that for making the wider community aware of chemistry and the elements through his involvement in the Periodic Videos website.
For once it's so good to actually in my opinion see a worthy recipient of being Sir! My eldest son was introduced to the videos some time ago and he then introduced these to his school.  These videos have since helped the school with some fun learning in science lessons; my son is very passionate about chemistry and part of that passion has indeed been helped by Martyn's videos.
You can see the University of Nottingham's announcement video on the knighthood HERE
Martyn Fordham, Managing Director
---
There are a wide selection of chemistry blogs out there on the world wide web now for your perusal (including our own, here!) and I really think that there's something for everyone.  The well known hashtag, #realtimechem has proven an interesting way to find good info!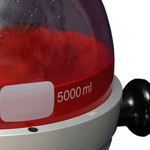 There are video blogs, like ProfessorDaveatYork who covers all manner of topics in a very modern and cool fashion. We featured his "Breaking Bad Chemistry" blog last year but his most interesting recent strong chemistry video was "Heparin Binding in Chemical Science – From Surgery to the Lab and Back Again" which is covered a person insight in to the chemicals involved during and after surgery. Definately worth a watch in my opinion.
The ACS (American Chemistry Society) post quizes which are fun to compete on with your work colleagues/friends! The posted one a few days ago to get the brain going now we're all back at work after the holidays. You can find it HERE
The Baran Laboratory Blog has many contributing writers and to my eye (the Operations Manager, and not a chemist) it is a pure chemistry blog.  The most recent post covers Academia-Industry collaboration in the route optimization of taxadienone. You can read it HERE – as a none chemist I was a little out of my depth so it would be interesting to hear what our customers think!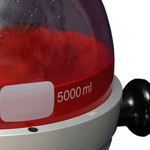 Vittorio Saggiomo is big on Twitter but posts amusing and inspiring videos for his blog.  His describtion of himself as "Holistic Chemist, Nerd, Ukelelist and Gamer, love for complex systems and stupid stuff" was enough to draw me in! I enjoyed the rather poignant "Is marmite an emulsion" video – you can see this HERE.
Perhaps you write a chemistry blog yourself or have a YouTube blog channel? We are very interested to read/watch and potentially share so drop us a line, tweet us @asynt or drop us an email to [email protected]
Kirsty Waight, Operations Manager