Dr Arran Solomonsz recently took a trip to the USA to visit our partners, Quark Glass, and to attend the ACS in San Diego!
Prior to exhibiting at the ACS Arran spent some time with Ray and the team at Quark Glass.  In between meeting some of Quark's key customers they also discussed the range of apparatus available from Asynt and from Quark such as the DrySyn range of heating and cooling blocks and the hugely popular CondenSyn waterless air condensers.
The team visited a large corporation site in Thousand Oaks where the CondenSyn have been installed and achieving great success with the chemists there, met with Shawn (you can see him on our video on our product page HERE!) at the prestigious Broad Institute in Boston, checked out the Chemistry and Chemical Biology department at Harvard University itself (wow!), talked high pressure reactors with the Chemists at MIT Chemical Engineering and saw DrySyn and CondenSyn working its magic at a number of companies in La Jolla.
Arran sends his sincere thanks to everyone who took the time to meet with him, and for the Quark Glass team for being such wonderful hosts!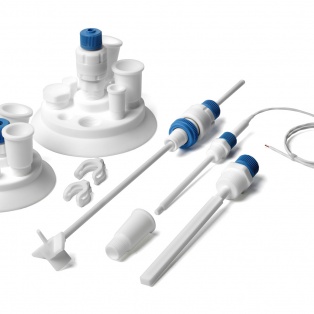 In addition to these completely brilliant laboratory/company visits Arran always finds a way to check out the best of the local cuisine on any trip and visiting the US was always going to include some gorgeous food; discovering the Greenflash brewery for some great craft beer, a fantastic Indian meal, and some great company of course!  He visited Camp Pendleton too and watched the helicopters landing on the drive down from LA to San Diego!
I am very pleased to say that we had a great show at the ACS which finished Arran's trip to the US on another positive note; there was a huge amount of interest in the systems we offer that have true green credentials in addition to first class performance ratings and we're looking forward to working with our partners in this wonderful region for many years to come.  You can find their full contact details on our website HERE if you'd like to find someone in your area too!