Some serious thoughts about this current issue for scientific jobs and research investment in the UK, but first some thinking around who, if you could choose from anyone at all, who you would like to have dinner with!
Dinner time: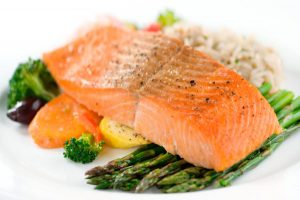 Whilst I as out for a business lunch with an Asynt customer recently, we discussed the idea of who we would love to meet for dinner, and in particular, people who may have influenced something significant (either on a personal level, or someone from the past who has changed the world).
Who for dinner? What an idea! I ended up thinking about this for ages – well, most of that evening anyway!
I considered these categories to be of most interest to me: scientists, inventors, industrialists, authors, singers, and positive people.
Some of my choices are from the dim and distant past so as we cannot unfortunately (according to my eldest son) go back in time we will have to philosophise a little… With these historical figures, I don't know how most of them would relate, personality-wise – maybe some would be awful – however, what an adventure it would be to invite them around and find out!
Past:
Marconi (Radio)
I K Brunel (Civil Engineer)
J J Thompson (Scientist)
Ivo Peters (Photographer)
John Harvey Jones (Industrialist)
Ian Fleming (Author)
Freddie Mercury (Singer/writer)
Present:
Jim Al-Khalili (Physicist & TV Scientist – my children and I have really enjoyed his programmes on the BBC recently)
Digby Jones (Industrialist – new TV series which has just finished, shown on BBC2, called The Troubleshooter. I met Digby a few years ago very briefly, but would love to ask for business advice over dinner)
Nick Crane (Geographer, walker, and positive TV personality – one of the most infectious positive presenters on TV)
I guess if I could choose only one person from my lists then it would have to be Nick Crane as he is just such a super-positive chap, and we could discuss an enormous amount about the world and it's geography, walking and exploring. Those who know me well, know that I love to cook so I'd have to think about what to serve too.  For Nick, I know that he is a fish and seafood fan so river-caught Scottish salmon served with locally grown asparagus and fresh new potatoes would work.  Add a glass of wine to the table, and perhaps follow with some dark Swiss chocolate and really good coffee?
I just love meeting new people and learning about anything I can and in my job as MD for Asynt I meet scientists several days a week where it's always most enjoyable to discuss ideas where we can improve the scientists working day so having dinner (or lunch!) with someone new, whomever they are, is always something to look forward to.
AstraZeneca v Pfizer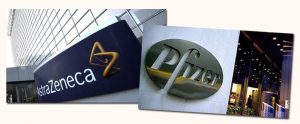 Those of you here in the UK will have seen a lot of news regarding the Pfizer aggressive takeover advance for AstraZeneca.
This is being taken seriously by various political leaders from all sides; of course it includes the usual point scoring between parties, and in my view, little vision or real understanding. I hear today that the Pfizer boss is in the UK to visit MPs so think that this is quite topical.
Issues for the UK:
The UK's economy has for a long time had two major contributors to GDP (gross domestic product), 1st place is banking! 2nd place has been pharmaceuticals and pharmaceutical research but this 2nd place ranking has been driven back by the bursting of the big pharma bubble in 2007 and previous tax issues for research.
Prior to 2007 mergers between pharma companies had been based on growth and investment; each merger resulted initially on some rationalisation but after some time grown and investment in research.
Here in the UK we are very good at science and at research, and the UK has a genuine knowledge based economy, but I feel that it is in danger of being eroded now more than ever.
In very recent years, Pfizer has virtually emptied its state of the art research site in Sandwich, Kent, and warnings about the tax issues that helped lead to this were given to the government at the time from industry experts but were ignored. Pfizer pulled out. It probably would have happened anyway regardless as Pfizer was closing USA sites too.
AstraZeneca have closed research sites in recent years and made many redundancies, and I guess I could mention other rationalizations and closures of research facilities and staff in big pharma companies such as GSK and, recently, Novartis.
Many of the scientists have now found employment in smaller companies but some have left science totally, or indeed moved abroad to find work.
So, what will a merger mean? I think that it could only point to less research jobs in the UK, but I also feel that the now positive taxation for pharma in the UK will enable Pfizer to avoid paying US tax revenue (a bit like Take That?!).  So there will be employment here to justify that tax to the UK but without the jobs in research.
It seems that if left alone, AstraZeneca are now on a road to increasing employment for scientists; maybe slowly, but at least it's upwards.
Only time will tell… Let's see what happens and I can read my notes with interest in a few years time to see if I was correct or totally wrong!  What do you think would be the best scenario?
It would be very interesting to hear your thoughts so do leave us a comment!
(Posted by: Martyn Fordham, Managing Director of Asynt Ltd)