Here at Asynt we fabricate high pressure reactors specifically suited to each customers requirements, seeing a wide variety of applications along the way! Since each project is different, alongside our range of standard offering we also offer a bespoke service  – designing each vessel from scratch! Since our capabilities are endless, with a wide variety of options available, there are many details that we need to complete a full specification so we have put together a quick guide as to a few essentials that we'd need to know…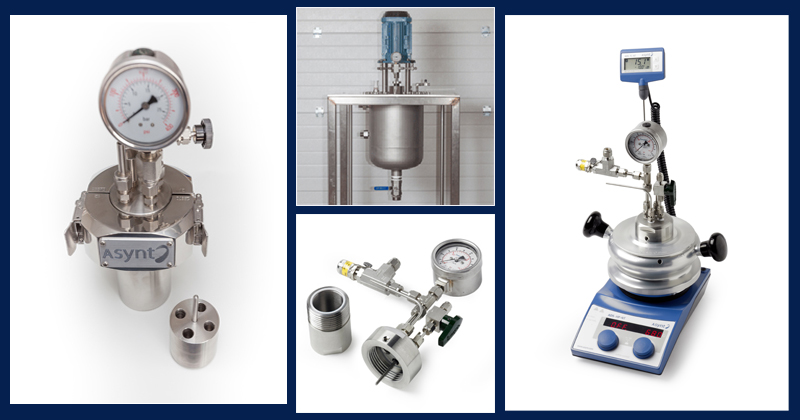 Material of Construction
We offer stainless steel 316 as standard, but if your chemistry demands something more robust then we can also fabricate in Inconel and Hastelloy, in a variety of grades, as well as providing additional glass and PTFE liners.
Temperature
Over the years we've seen applications requiring everything from sub-zero, up to 1000 °C!  For us the important information is the maximum and minimum temperatures you would like to achieve and how quickly.
Volume
From little to large, we can manufacture our vessels to hold anything from a few mL all the way up to 50 L plus!
Pressure
Whether it's just a few bar, or a few 100 bar, we'll ensure the design parameters are set to cope with your requirements.
Framework / Support
All of our vessels up to 1000 mL volume are designed and manufactured to work atop a standard magnetic hotplate stirrer. For volumes above this, we can offer dedicated frameworks and lifting/lowering jacks – all designed to fit into your laboratory space.
Stirring
Magnetic stirring not going to be enough? Not to worry, we offer a range of overhead drives designed to suit different volumes and viscosities of materials. We just need to have an idea of the speeds and torque you require.

Additional Fittings & Connections
Need to monitor internal temperature? Want the ability to make additions and take samples? Have a specific gas line that will need to connect to the vessel? No problem! Answer a few simple questions and we will be able to offer additional extras for every scenario.
Installation & Support
We want to make sure that your new pressure reactor offers everything you need and this is why we offer a complete package of after-sale support and servicing.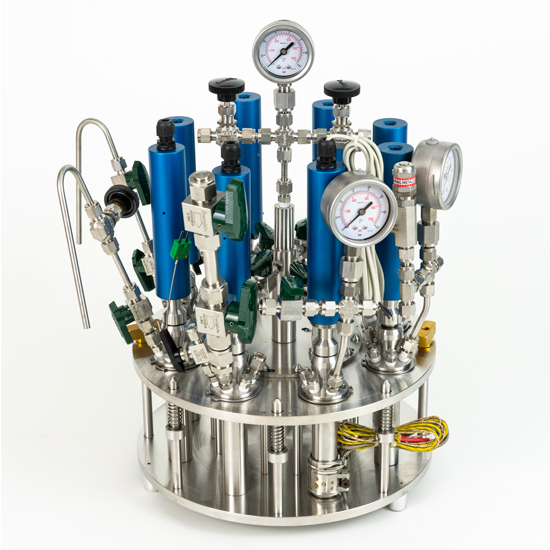 So if you have any high pressure requirements then why not get in touch today and help us provide the perfect solution for you? For further information, please contact [email protected].