You may not realise it, but two of the Asynt management team are due to turn 40 before the end of 2015.  Kerry and Kirsty both have winter birthdays and are deciding how to mark these big occassions but Kerry has gone one step further and written a list of 40 things to do before the day!
Here are just a few of her 40 tasks (you can see the list in its entirety on her Chemistry blog at www.laboratorygeeks.com though):
Complete sky dive (it's booked!)
Drink pint Guinness (Done – it wasn't pretty!)
Complete 10k run
Make an Christmas cake
Help out at a soup kitchen (Kerry does this regularly now!)
Physically touch Peter Andre (Maybe at Strictly Come Dancing this year?)
Visit set of downtown abbey
Drive a rally car
Go to a festival (She went to V Festival in the UK at the weekend!)
Hold a tarantula (You're on your own, Kerry!)
Volunteer at a cattery (No surprises here…)
Attend a silent disco (Why?)
Play a game on an Xbox (Anyone want to compete?)
Stay in a youth hostel (Should make company expenses cheaper!)
Ride on a motorbike (Done!)
Where we can, the whole team are trying to help out to get all forty items ticked off the list before D-day.  With two of us having motorbike licences we could easily help there – Martyn volunteered to take Kerry on a short rideout which I think she really enjoyed! Luckily between us we had some safety gear she could wear but please excuse the trainers – we surprised her with the plan and her beautiful stilleto heals would have been worse!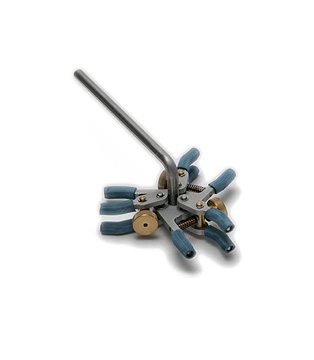 We're "blaming" this dare devil list on the kind of attitude needed to expand the range of Asynt products available around the world – Kerry is a determined lady and always sees a project though so we know she'll suceed.
If you think you can help Kerry with any of her 40 before 40 list items please contact us! Thank you!